5:08-cr-00938-JW USA v. Jamie Harmon AKA Jamie Harley
Docket Jamie Harmon 08cr00938 click here to download file
Dear Fans:
I have not taken the time to review Ms. Harmon aka Harley' federal file in the last few weeks. Because of the numerous requests I have been receiving, I have decided to post what I know.
Ms. Harley AKA Harmon will be back in court on December 17, 2010. Below is a copy of the minute order. I will post her motions i.e. new trial and or acquittal which is several pages thick. Hope that helps anyone who is interested in the case against Ms. Harmon aka Harley. She also was allowed to travel out of state. A copy of her motion is also attached.
What is most strange about all of this is that she is being allowed to travel under a court order by the name of "Jamie Harmon" not "Jamie Harley" when her real name now is Jamie Harley.
Jamie Harley AKA Jamie Harmon Hearing Date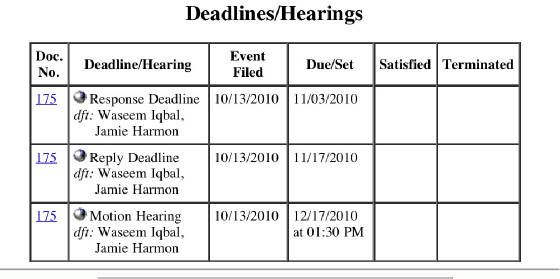 CR 08 00938 Jamie Harmon Motion for Acquittal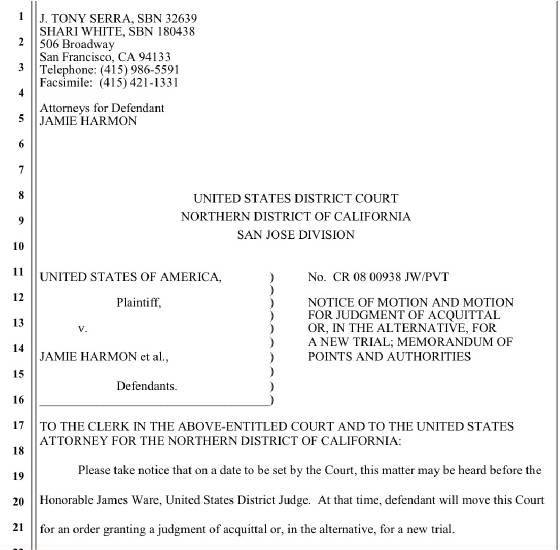 Jamie Harmon Motion for Acquittal District Court
Jamie Harmon Upper Portion of Travel Motion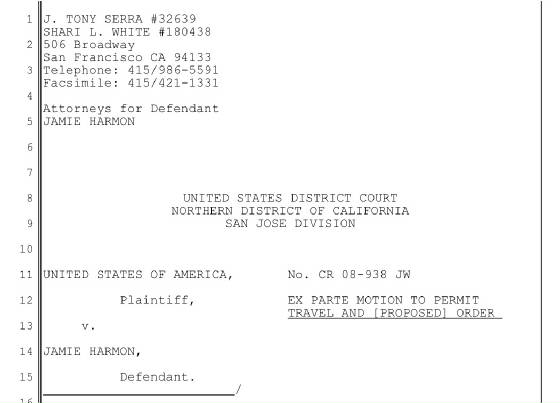 Public Records
Jamie Harmon AKA Jamie Harley Travel to Hawaii

public records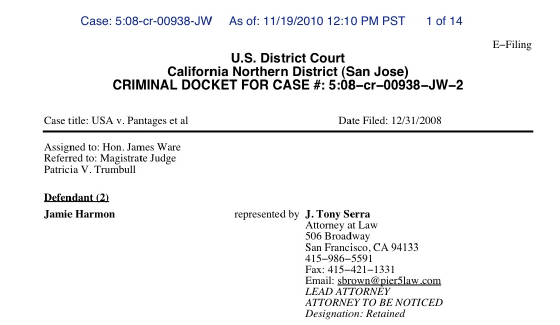 Jamie Harmon Travel Order Judge Patricia Trumbull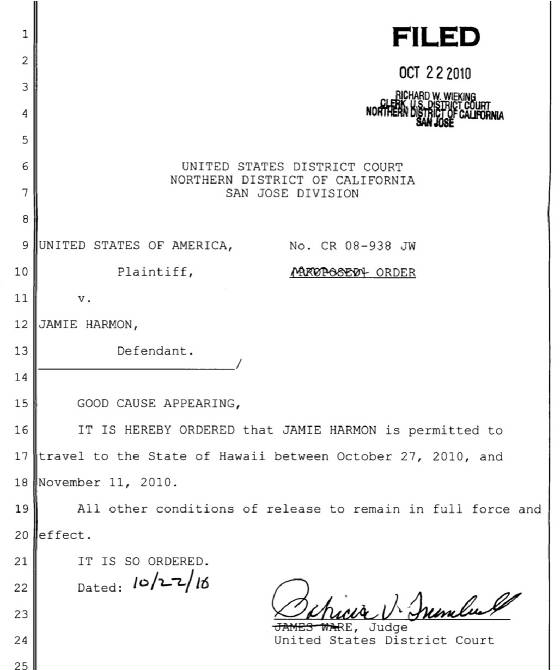 Jamie Harmon AKA Jamie Harley Court Travel Order